What our clients say
Gary Benatar
Owner, Industrial Logistic Systems
"Darryl is a very dedicated and customer orientated person. I have worked on projects with Darryl for over 5 years and have always experienced professional service with absolute dedication to the projects and the clients. He has an extensive knowledge of both floor technologies and the appropriate solutions."
Les Nicholls
Main Contractor, Regional Director
"Twintec under Darryl's leadership have laid high quality warehouse floors for me on 11 contracts over the last 7 years. All of the warehouse floors have been completed to an excellent standard, constructed on programme and within budget. I would have not have a problems recommending Darryl in the future."
Carlo van Dyk
Quantity Surveyor / Consultant
"It has been a pleasure working with Darryl, first as a consultant working on the opposing side of a project where Twintec was a sub-contractor, and then later on, joining forces with him working as a part-time consultant for Twintec. Darryl is a dedicated professional within the construction industry and he will deliver the best professional service and advice possible to clients, consultants and fellow professionals."
Ian Roughley
Director, QualSurv Group of Companies
"Darryl is a focused, committed, commercial and competent manager and director taking change and new initiatives in his stride. Always striving to achieve his goal. Darryl is a pleasure to work with."
Humayun Khorasani
Director, Gulf Industrial Products
"I have found Darryl to be very co-operative, helpful and professional in his approach."
Ken Smith
Managing Director, Propex Concrete Systems
"As a key supplier to Darryl at Twintec, I have always found Darryl to be very positive, having a great enthusiasm and professionalism for his business. We worked together well in partnership, a key factor for the mutual success enjoyed by both of our companies."
<< prev - page 1 of 2 - next >>
Latest News
Intelligent Warehouse Seminar Bangkok
Darryl Eddy was a guest speaker at the Intelligent Warehouse Seminar Bangkok
Read more...
Evolving Concrete Seminar and Exhibition
Darryl Eddy will be one of the speakers at the Evolving Concrete Show 6th and 7th May 2015
Read more...
Services we offer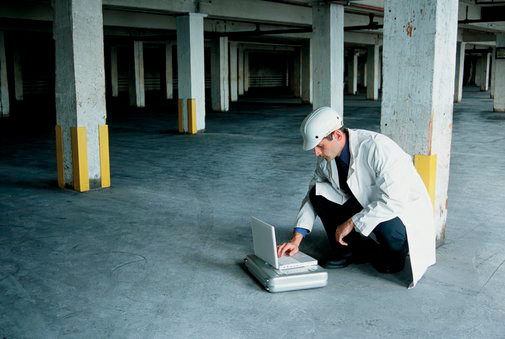 New Build Design or Independent Review
New Build Monitoring and Inspection
Floor Slab Flatness Surveys (TR34, F-Number or DIN)
Detailed topographical surveys
Rotary percussive delamination surveys (ASTM D4580)
Trouble Shooting
Dilapidations & Defect Resolution